If you have already decided that purchasing a franchise is the right business step for you, you're now faced with the question of "which franchise?". At this point you may be leaning towards a couple of choices that you think will be the best franchises for you and you are unsure of which one to choose, or you may have no prospects at all, and don't know where to start. Regardless of which category you fall under, there are a few important areas to evaluate and thoroughly consider when making your decision.
First, ask yourself some important questions:
Are you planning to treat your franchise investment as a hobby/supplement income or are you planning to put everything you have into building it?
Are you interested in just one franchise or do you see yourself owning several?
How many hours per week are you willing to put into your business?
Assess your finances – How much money do you have available to invest; Will you seek a loan?
What is your exit strategy?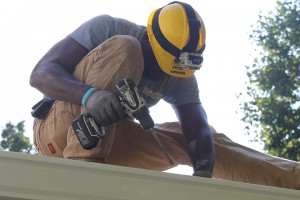 When asking yourself these questions, your answers will have a large impact on the most suitable route for you to pursue when it comes to choosing your franchise. For example, if your answer to the first question is that you are going to be using your new franchise as secondary income, or you're going to treat it as a hobby, a franchise in general may not be a great option for you. Specifically, at The Brothers that just do Gutters for our business model to truly thrive, it takes a lot of hard work and focus initially on implementing the system, recruiting, networking, and training. The more effort you put into your Brothers Gutters business initially, the faster you will succeed, and the more quickly you can plan for a future where you can step away from your business.
Sometimes to reach the income you are interested in, you may need to purchase multiple locations, especially in the food franchising industry. At The Brothers that just do Gutters, however, our franchise locations have a very large service area allowing them the potential to achieve profit goals with one location. But, there is always potential to buy additional surrounding territories. If you find yourself thinking that you want multiple franchise locations, this is not only doable for our model, but with more surrounding locations you have the opportunity to be more successful because they help create leads and increase awareness for one another.
When it comes to determining an exit strategy, this thought is often overlooked because when you are first buying something, it often feels weird to think about selling it or getting rid of it at the same moment. However, this is important because different franchise systems have different regulations and restrictions when it comes to selling your franchise. Reasons for selling could be that you already put in as much time as you wanted and/or had planned for, you and the system weren't a good fit, or you are ready for the next venture in your life.
Now it is time to hone in on your preferred franchise systems. You can do this by:
Requesting ownership information from each franchise model prospect. Most franchise businesses will have extensive information on their site, like videos, blogs, and digital downloads to help you learn more about the system and the owners/franchisees. This allows you to do a decent amount of research on your own. When doing this initial deep dive, it is important to write down any questions you may have and save them for a future conversation.
Following your initial research, you should schedule a call with the owners. This allows you to learn their personalities, how they operate, and ask any questions you may have. Remember that your connection with the owners is important because they will be your support system for the years to come as you grow your business.
Following the phone conversation with the owners, visiting and/or speaking with existing franchisees is extremely important. Hearing about the franchise from the owners is one thing, but the franchisees will give you an honest look into their experience and the support and systems that the franchise model offers. It is a great idea to ask a lot of question during this stage.
By using the information you've gathered in the previous steps, you can now compare your wants, self reflection results, and knowledge gained from the owners to asses which choice may be the best fit for your needs, skills, and personality.
What skills do you bring to the table and are they the right fit for your top franchise choices? Do they fit one better than the other? If your skills aren't directly in line with a franchise, is there training to help you get there, or are these skills not necessary for running this business? You'll want to complement your strengths, interests, and lifestyle, but some models do not require that you are an expert in their craft.
If franchisees spoke about how great the support from the franchisor is, this may be a really important part of your decision, as their support is huge.
Is the brand reputable and is the product in demand? A reputable brand should care about their online presence and reputation, so it is important to check this out.
Are your finances sufficient for the financial requirements of purchasing the system? This could mean liquid capital, or ability to acquire a loan. You have to consider money for both the franchise fees, and the money needed to run your business and support yourself personally, until the business is thriving.
All of these questions and considerations are very important during your decision making process. Once you've completed all of the above, you should have a pretty good idea of what direction you want to head in and the best franchises for your needs. At this point, if you are still torn between two franchises, a discovery day may be a great way to make your final decision. This means visiting the headquarters in person – seeing first hand how the system works, how the employees interact, and how the actual job is done or product is sold. Visiting franchise locations after discovery day may also be a great deciding factor. Does the franchisee run their show like the franchisor? If not, this may be an indication that the support is lacking, or it could simply mean that the franchisee chose not to follow the systems. This would be a great question to ask both the franchisor and the particular franchisee.
At The Brothers that just do Gutters, we provide great support and training for all of our franchisees. We want to see all of our franchisees reach their personal goals, and we want to help them to get there. But, it is important to remember that you need to want it the most for yourself. If you are interested in joining a franchise model offering a service that will always be in demand, with a reputable brand, and a system that is proven to thrive in our industry, contact Ken today for more information on our Brothers Gutters franchising opportunities near you!