The Franchise Academy Podcast with Tom Scarda is dedicated to expanding their listeners knowledge about the franchise industry. Their mission is to help people fully understand the franchise industry and franchise ownership. It wasn't until 2018 that The Franchise Academy because exclusively a podcast.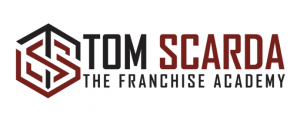 Guests on Tom's Franchise Academy podcast range from executive level franchise staff to franchise owners, to Franchise attorneys, and more. Tom is also the author of the #1 best selling book; Franchise Savvy: 6 strategies Pros Use to Pick a Top Performing Franchise. He also wrote The Road to Franchise Freedom and The Magic of Choosing Uncertainty. Tom has also owned and operated multiple businesses, both franchises and non-franchised businesses. 
Ken and Ryan were featured on The Franchise Academy Podcast where they discussed their story, how they got where they are today, and a bit about how we train within our system. In the podcast, Ken and Ryan discuss how they and franchisees, can get from having a job to being a successful business owner with freedom. Ken and Ryan always have and still do have big visions for the company. Ryan says that Ken is the visionary and he is the implementor. As a team, they have found great growth and success by complementing each other.

Ken and Ryan discuss their education and passion for reading books. They review their favorite books as well and discuss how books are an important part or the system culture. They also get into details about a success of a recent owner-operator conversion. By following our system, business owners can grow their business on a much quicker scale than starting from your ground up on your own. Give the podcast below a listen!