Have you decided you are ready to buy a franchise, but you don't know where to start? While making this decision likely wasn't easy, and required a lot of initial research and planning, at this point, your research and planning has only just begun! Now that you've officially taken the leap, you can begin to take the necessary steps towards becoming a business owner.
Franchising continues to be one of the safest routes for business owners to take due to the time-tested systems, established branding, training, and support. Purchasing a franchise is a great way to fulfill your dream, while also decreasing the risks associated with business startup. So how exactly do you go about purchasing a franchise, and what are the steps involved?
Step 1 – Your vision for yourself
What are the main goals you are looking to accomplish, personally, through becoming a business owner? Do you see yourself eventually being able to step away from your business, or do you think you'd prefer to be a part of all day-to-day business operations? At The Brothers that just do Gutters, our goal is to be able to guide and help our franchisees to get to a place where they can start replacing themselves within their business and focus strictly on ownership roles. We want them to feel confident in their businesses ability to run without them so that they can truly enjoy the benefits and flexibility of being a business owner. Your location is also an important area to evaluate at this stage. Are you willing to relocate to a better market if necessary? This will bring us into the second step.
Step 2 – Industry evaluation
Evaluating the market of the area that you live in and/or are planning to run your business out of is key in not only choosing what franchise is best for you, but also in helping to determine how successful you will be. What is the ideal demographic for the product and/or service you will be offering? Is this demographic present in the area where you are planning to open shop? Evaluating the competition is another very important aspect of this step. Is there already an established brand in your territory offering the same product or service you are looking to offer? If there is, how will you differentiate yourself?  
Step 3 – Finances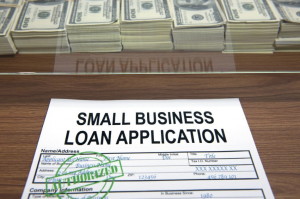 If you now have a general idea of what type of business you may be interested in, and you have some personal goals set, it is time to organize your finances. How much liquid capital do you have available? If you do not have any savings and/or capital readily available, will you be acquiring a business loan? Did you know that The Brothers that just do Gutters' business plan is SBA approved? This makes acquiring a small business loan to purchase a Brothers Gutters franchise much easier.
Step 4 – Request initial information from those franchisors
Once you've found some franchises that interest you, you can request some information from the franchisor(s). The franchisor(s) will send you preliminary information in the form of brochures, webpages, videos, and/or presentations. From this initial information, you can further evaluate if their business model meets your criteria. At this point you may be able to eliminate some choices that you feel aren't worth spending more time on. As the steps continue, the time spent on each company and area of research will be much more intensive. Because of this, if at this initial stage, you are seeing some red flags or feeling any hesitation, it is probably best to eliminate this franchise.
Step 5 – Receive and review the FDD
If you are interested in further researching the franchise after receiving their initial information package, you will likely setup an informative phone call with the franchisor where you can discuss more detailed, and specific information. If after this conversation, you are still feeling like this franchise opportunity is a good fit for you, the next step would be for the franchisor to send you their FDD (Franchisor Disclosure Document). It is extremely important to read and review this document very carefully, and with a lawyer, before signing and/or proceeding any further in the process.
Step 6 – Speak with existing franchisees
If you have made it to the FDD stage, chances are you are now relatively serious about potentially purchasing this franchise. This is a great time to speak with existing franchisees. They are your best vehicle when evaluating how owning this specific franchise will be in terms of support, marketing, reputation, success, etc. They were in your exact shoes at one point, and because of this, they can give you a real and honest peek into your potential future. It is important to ask them specific questions and discuss any concerns you may have.
Step 7 – Discovery day!
Once you've taken some time to get familiar with the FDD and the existing franchisees, and you've asked all the initial questions you may have had, you are ready to meet the franchisor in person. Meeting the franchisor in person is key in finalizing whether you can see yourself as one of their franchisees. Written conversation, as well as conversations over the phone are never quite the same as in-person meetings. Although by this stage you are most likely relatively sure of what your decision will be, this meeting is vital in sealing the deal. At this time, you can fill in any missing pieces and truly get to know your future franchisor and support system. Hopefully by the end of the meeting, you can see yourself as a franchisee and are feeling ready to pull the trigger.
Step 8 – Make your decision
It's officially time to make your decision. Do you feel confident that this franchise can fulfill all the areas you evaluated above? Does it feel like the right fit for you and your family? Will it help you to achieve the personal goals you set in stage one? Is it financially feasible? Is the product or service in demand? What about the territory? Most importantly, has the feedback from existing franchisees been positive, and did the franchisor(s) make a good impression on you? If you can answer yes to these questions, congrats! This means you are ready to sign and officially become a business owner!
Now that you have a general idea of how to buy a franchise, are you ready to dive in and begin the research process? The Brothers that just do Gutters have several franchising opportunities available right now! If you are interested in learning more about these opportunities request information today!