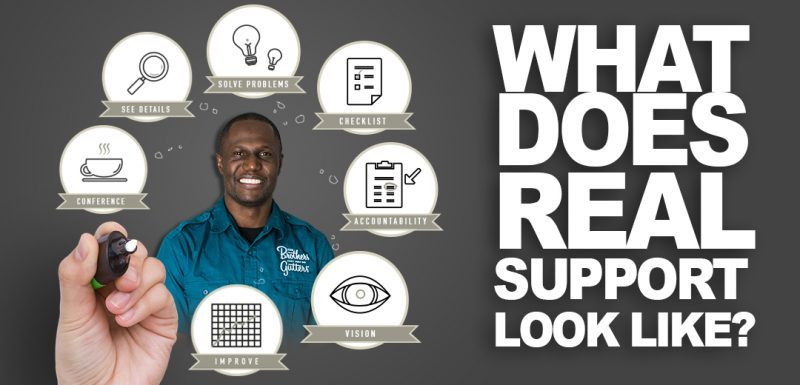 So, you have imagined a vison of business ownership. You've done your research, and you've established what you want in a business model and have decided to purchase a franchise. At this point, you are ready to begin your journey. You are excited about following a system to success, but you are left feeling fearful of going at it alone, right? We know that one of the biggest hesitations and fears future franchisees have is the fear of doing it all on their own. We know this because our franchisees have told us this was one of their biggest initial fears. But, as a franchisee, you shouldn't have to go at it alone, and our franchisees learned quickly that as a Brother, they wouldn't.
We know that support from a franchisor is one of, if not the most important, aspect potential franchisees are looking for when researching. When we say support, we mean ongoing support, not just initially. So, what does real support look like?
Ongoing Training
Comprehensive Marketing Support
Well-Established Operating Systems
Easily Accessible Franchisor
Proof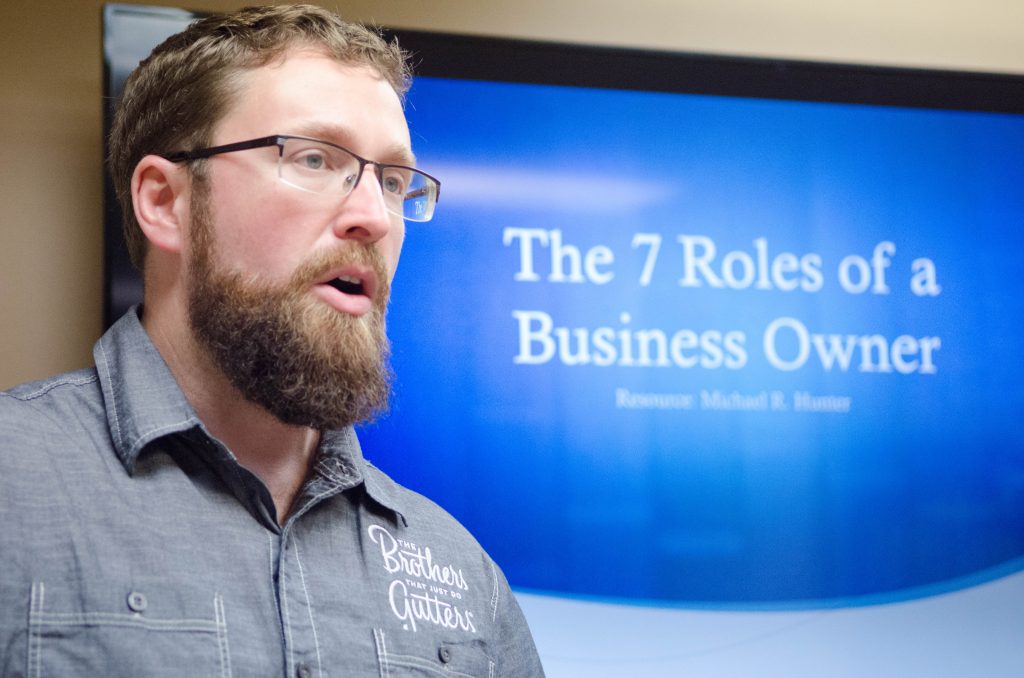 Ongoing training plays a huge role in the success of each franchisee. A franchisor that promises support and largely fulfills this promise initially, and then disappears, will not help in their franchisee's success. Often a franchisor who is doing this doesn't care much about each franchisee's success, but instead just cares about the sale. When purchasing A Brothers Gutters franchise, there is extensive training initially, as well as, ongoing support and guidance. Both Brothers, as well as all other teams in The Brothers Gutters headquarters, are regularly in contact with each franchisee and available at any time to answer any questions.
A comprehensive marketing team is a huge benefit to a franchisee. An already established brand, and reputation will help them to succeed and at a quicker rate. The Brothers that just do Gutters has a full-time franchise marketing team on staff. Readily available to each franchise location is a proven marketing system created from years of gutter contract marketing. You are provided with marketing campaigns, a branded product portal, website pages, SEO management, blogging services, proven email marketing campaigns, monthly data analysis, and a team ready to create new campaigns and emails for you.
One of the main reasons why potential business owners decide to buy a franchise is because of the already established, and successful operating systems created. Ken and Ryan did not officially franchise until they, not only perfected their system and business model, but also made sure that they themselves, and their roles within the headquarter location were replaced with systems and people. This allowed them to fully dedicate themselves to their franchisees with ongoing personal support, and continue as franchisors selling new territories, and growing the Brothers Brand. Because of this, there are extensive proven systems, that each franchisee can follow to increase their success potential.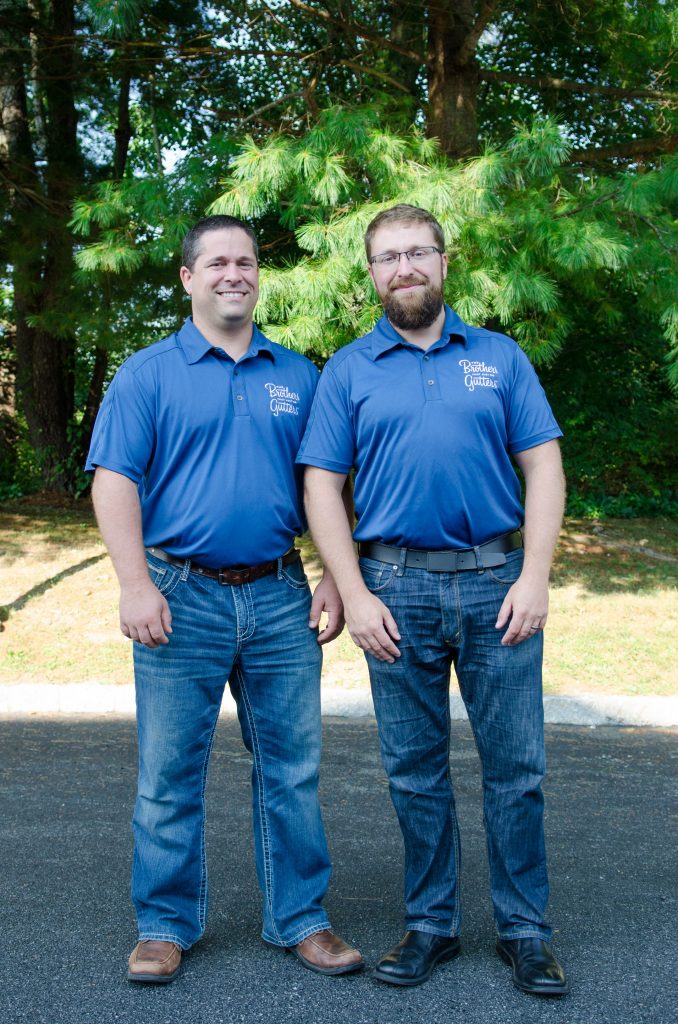 Ken and Ryan are always available, and are in communication with each franchisee as often as possible through email, phone and in-person visits. Their continued advice, support, and business coaching has helped our franchisees to not only succeed, but to feel continually supported. But, we wouldn't want you to just take our word for it. When potential franchisees are interested in purchasing a Brothers Gutters location, we highly encourage speaking with (and we will put you in contact with) our current franchisees to hear what they have to say about support and owning a Brothers Gutters franchise in general. There is no better proof, or affirmation then from those who have been in your shoes!
Here's what some of our current franchisees had to say:
"Ryan and Ken gave me the knowledge and support needed to push me forward. This support made such a difference and the business came into its own with their help. They stepped up to the plate and were, and are, more than willing to sacrifice their time to see me succeed in the business." – NJ Franchisee, Jonathan Mellett

"Being a franchisee with Ken and Ryan was more than being part of a family. For me, it was knowing that they always had my best interests at heart. That is not typical of a franchise to care about the success of their people." – LVA Franchisee, Jeremiah Boles

"I've been given extensive training, and now they're helping walk us through the pitfalls they've already experienced. We have constant support from Ryan and Kenny, and we're making big progress." – PA Franchisee, Jimmy Olang
Does owning a The Brothers that just do Gutters franchise sound like it may be a good fit for you? Contact our Head of Franchise Sales, Ken!