SmartCEO Future 50: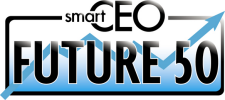 The Future 50 award, given by SmartCEO Magazine, recognizes the fastest-growing, mid-sized companies in the New York region. According to SmartCEO Magazine, "These companies represent the future of the region's economy and embody the entrepreneurial spirit critical for leadership and success." The winners of the Future 50 awards are chosen based on the three-year average of their employee and revenue growth. <SmartCEO Future 50>
---
SmartCEO Corporate Culture:

The Corporate Culture Award honors companies that foster a creative, and collaborative workplace culture that has helped them enhance performance while sustaining and driving growth. Recipients of this award are honored by SmartCEO Magazine for successfully creating and building a positive and productive culture that is performance-driven. <2015 SmartCEO Corporate Culture Award
---
Best Place to Work: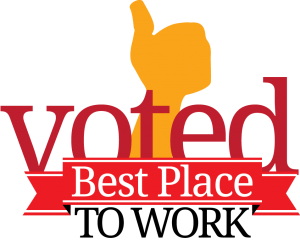 The Dutchess County Chamber of Commerce's "Best Place to Work" Headliner Award is presented to a company that "demonstrates how they value their employees through their daily relationships and not by a statement in their employee handbook or benefits outline." The criteria for determining if this company does in fact value their employees is based on categories like trusting the employees; treating them with respect; rewarding them with fair wages; communicating with them on a regular and consistent basis; building pride in the workplace, etc. <"Best Place to Work">
---
GuildMaster Award: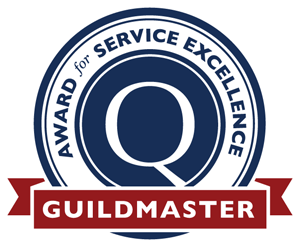 (PA) The Brothers that just do Gutters was named "Guildmaster." This award is granted based on GuildQuality's review of survey responses filled out by clients. GuildQuality takes two primary areas into consideration, the percentage of customers who would recommend the company, and the percentage of customers who responded. In order to receive this award, the company must demonstrate exemplary customer service with a very high recommendation rate. In the home building and remodeling industry, on average, customer recommendation rate for businesses is about 70%. To be named Guildmaster, you must achieve a recommendation rate of 90% or greater. (PA) The Brothers that just do Gutters has an overall rating of 97% in the "likely to recommend" category. <2016 Guildmaster Award Winner>
---
 OCCC Medium Business of the Year:
The Medium Business of the Year award was presented by The Orange County Chamber of Commerce. With nearly 2,000 members, The Orange County Chamber is one of the largest in New York State, and the leading advocate for business in The Hudson Valley area. The mission of the Orange County Chamber is to lead the way creating and supporting an environment in which business will succeed and the quality of life is enhanced. Their manta is "Buy local, give local, build local, fly local … together, we will succeed." This award was presented to The Brothers that just do Gutters to recognize their growth as a company and dedication to the local community. <Chamber's 2015 Medium Business of the Year>
---
40 Under 40:

The Remodeling Forty Under 40 awards recognize forty men and women, who are under the age of 40, that have achieved professional success and while also making a significant local contribution to our community.
---
Remodeling Big 50: 2012 Recipients

Remodeling Big50 inducts 50 owners of remodeling companies that have set exceptionally high standards for professionalism and integrity through exemplary business practices, craftsmanship, and impact in their community or the industry at large. According to remodeling, recipients stood up to detailed examinations of their businesses and their books, and they all demonstrated an admirably deft ability to restructure, retrench, and flat-out hustle to remain viable in a challenging economic climate. <2012 Remodeling Big 50 Award Recipient>
---
Remodeling 550: 2014 Recipients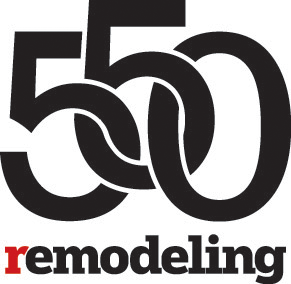 The Remodeling 550 is an annual list of the biggest home improvement companies in the County. The Brothers that just do Gutters were listed in the 2014 replacement contractors group focused highly on exterior home components such as siding or roofing installing smaller jobs than full-service remodelers, but doing far more of them. On average, the (170) 2014 contractor recipients on the list did 15 times as many jobs as full-service remodelers.