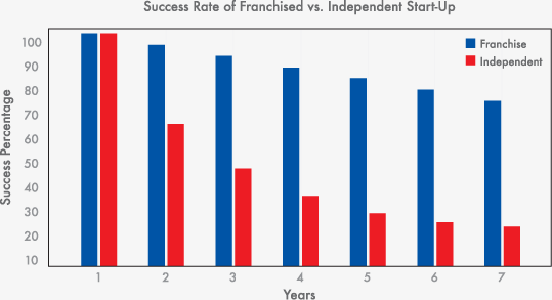 You're ready to own your own business. Do you buy a franchise, or open up your own start-up? When it comes to franchising, there are often many misconceptions associated with purchasing a franchise. We are digging into and cracking some common franchising myths that may help clarify some questions you have as a potential new business owner.
1. It is easier to acquire a business loan to purchase a franchise than it is to get a loan for a start-up.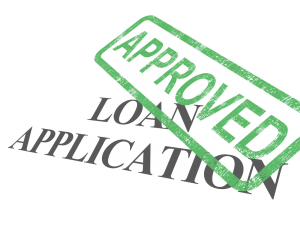 FACT: When you decide that you're ready to own your own business, quite often the toughest part of this process is getting the money. Most new business owners are going to need to get a business loan, unless you already posses the capital needed to open your business. When it comes to applying for a business loan, banks love solid business plans. Franchises already have a business plan and system put into place for their franchisees which helps banks feel more secure when giving a loan.
According to a Q&A session with Jeff Elgin (CEO of FranChoice Inc.) on Entrepreneur.com, he says "Don't even discuss a business start-up with the banker. Whenever a banker hears that you're going to start a new business, it raises multiple red flags." When purchasing a The Brothers that just do Gutters franchise location, because the banks love our SBA approved business plan (grants qualified applicants an expedited loan process), the amount of capital needed to get a loan is significantly less than what you would need to get a business loan for a start-up business you are opening from scratch.
2. Franchisors disappear after the initial sale to the new franchisee.
MYTH: According to Cheryl Babcock, director of the International Institute for Franchise Education at Nova Southeastern University in Fort Lauderdale in an article on usnews.com, "The advantages of going into franchising are that you have the experience of the franchisor and the system's established franchisees who can guide and support you".
At The Brothers that just do Gutters, lack of support is absolutely a myth. Not only are Ken and Ryan always available for their franchisees, but there are also multiple full-time teams at each franchisee's fingertips. The Contact Center is staffed to answer any and all calls that come in for every franchise. They are also in charge of scheduling, web chat, and email requests. Our marketing team oversees, and supports all marketing avenues and campaigns including social media, radio, print, media, creative campaigns, etc., while also handling blogging, SEO, and optimization. Along with this support that is always available to each franchisee, a monthly meeting is also held with each franchisee, our management teams, and Ken and Ryan analyzing their marketing, numbers, goals, achievements, and areas for improvement, as well as an annual Brother Gutters Conference with all franchisees and their office staff.
3. Franchises have a higher success rate than start-ups do.
FACT: Statistics show the success rate for independent start-ups are much lower than those for franchise companies. According to the US Bureau of Labor Statistics and the US Small Business Administration, 70 percent of independent start-ups are still in business after two years, and 50 percent are still in business after 5 years. This number drops to just over 30 percent lasting longer than 10 years, and 25 percent for those lasting more than 15 years. Whereas, in a study conducted by the International Franchise Association (IFA) it was suggested that as many as 95 percent of new franchises were still in business after five years, and 91 percent after seven years.
Initially, it may seem to be more expensive to buy a franchise with fees and upfront capital needed, however, the resources and benefits that come with this fee far outweigh the cost difference. Also, acquiring these resources on your own, in the end will likely cost you more. A few examples of some of these franchising benefits include SEO, brand awareness, support from owners, an established business plan with calculations for success, and shared reputation, to name a few. When purchasing a The Brothers that just do Gutters franchise you also have a full-time marketing team at your fingertips, a full-time contact center (as mentioned earlier), campaigns and shared web rank (15-30 pages are created for each franchisee on our main page upon purchase).
4. Is a "handy man" trades franchise a better investment than a niche trades market industry?
MYTH/FACT: Well, this statement is up for discussion, but there are some reasons why we chose to, and believe in the power and success of a niche market. By focusing 100% of our attention in a niche market, we are able to spend the time perfecting our craft and building systems and processes in necessary areas of the business. This could include installation knowledge, training, education, and material research. We believe that focusing all of your time and effort on a niche field of work, allows for you to excel in this area and truly perfect your abilities, while also making sure to always provide the best materials and client experience. Often focusing on too many areas can lead to becoming a "jack of all trades" which can result in being average in multiple different fields of work, but superior in none. This is not to say that if you are not in a niche market you are automatically "average," but we, personally, have come to learn that focusing all of our efforts on a particular area of the trades has helped us to stand out, and be a leader in our industry.
5. There is no freedom in a franchise. What the franchisor says, goes.
MYTH: While there are obvious standards and guidelines that need to be followed within a franchise model, this in no way means that you, as a franchisee, are not allowed creative license when it comes to running your business. The franchisor provides a system, and the framework for your business based on proven success. To follow this system or not is untimely your decision. However, if you are looking to reinvent the wheel, then franchising is more than likely not for you. If there is a system put into place that is already complied and strategized for success, why not follow it? Needless to say, creative campaigns, local efforts, recruiting, etc. are up to you! The Franchisor will allow you access to their campaigns and resources, but it is not mandatory that you use them. According to an article written on Entrepreneur.com, Terry Powell (Founder of AdviCoach and The Entrepreneur's Source) says, "The franchisor 'dictates' only one thing: the basic system. Beyond that you're in charge."
Also keep in mind, you are a team and the franchisor wants you to succeed just as much as you want to succeed. We encourage franchisees to come up with their own campaigns and try them out. Sometimes we (franchisor) may even implement campaigns they come up with ourselves, if they are successful! At the end of the day, you are the business owner!
Ready to franchise? Take the next step today!