Looking To Expand Our Borders To Albany, NY!
The Brothers that just do Gutters are looking for the next Brother in the Albany, NY area! Are you, or is someone you know looking for an opportunity to start their own business? Are they located in the Albany, NY area, or interested in relocating?
The Brothers that just do Gutters currently services the Hudson Valley and is looking to surround their already successful region with a new franchise location in Albany! Albany County is right outside of Columbia county, which our Brothers that just do Gutters NY territory services. Since Albany's territory is touching our current service area, there are mutual benefits. Our NY advertising could help get this territory up and running, and being geographically close is great for training.
Why Choose Albany Tri-Metro Area?
Above national and NY state wages
Income growing with average earnings of $75,000-$120,000 yearly
Above national and NY state averages in homeownership vs renters
Above national property value average
Construction only encompasses 4% of area
Our Website Is Already Getting Traffic In Albany, NY – A Lot!
At The Brothers that just do Gutters we often get interested clients looking for services in the Albany Metro area through phone calls, web search, and even at local NY home shows. Our services are already in demand in the Albany Metro territory.
Did You Know Our Website Averages Over 700 Yearly Visits From The Albany Metro Area?
How does cross marketing benefit our Albany neighbors? By sharing digital presence and branding, impressions and penetration of our brand have already been presented to the home owners of Albany. Familiarity with the brand builds the reputation and respect for the business, allowing faster ramp up in initial launch. It also helps with gaining digital presence. In fact, our statistics show that we already have an average of 750 web visitors to our website yearly from the Albany, NY area without even housing a Brothers Gutters location, yet!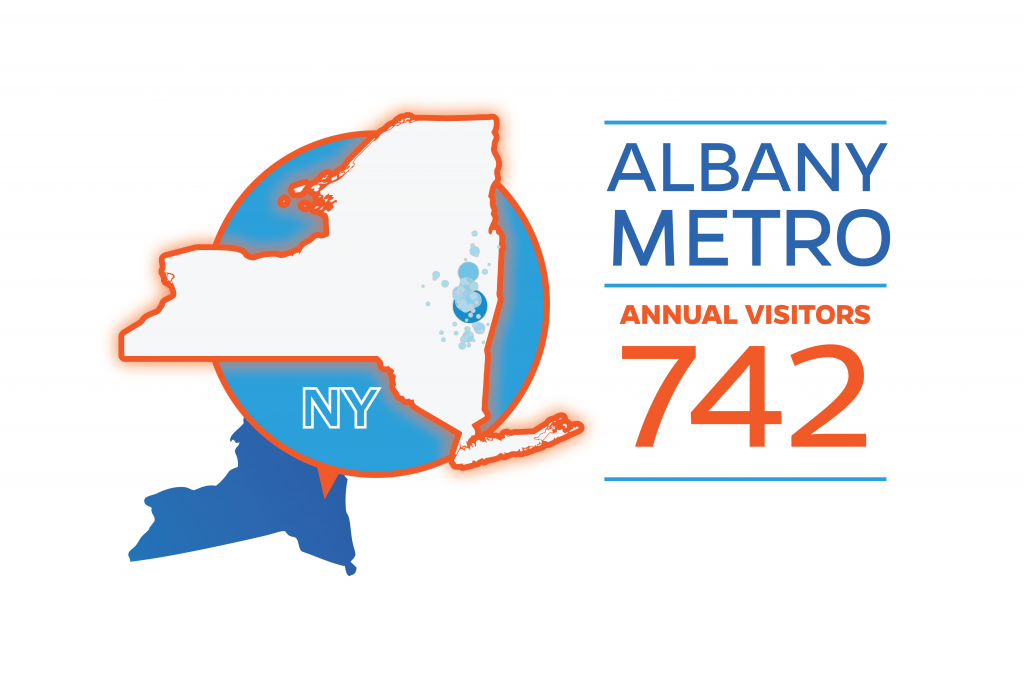 ** This is not a financial performance claim. These numbers are strictly based off of Google Analytics website view statistics.**
These website traffic statistics (taken directly from Google Analytics) currently exist with no franchise located in Albany, NY.
So, imagine the results when there IS a Brothers Gutters location in Albany and The Marketing Team SEO's the site for your market, combined with all other marketing efforts.
Combine this high demand with population statistics, a laid out business plan and system, and multiple teams created to help you succeed; sounds like a recipe for success!
The average household income for this territory as of 2015 is $74,037. This makes the Albany, NY territory region a preferred market. Our territories are based on 150,000 owner occupied dwellings, whereas, most other franchise systems are based on population. Basing our territories on owner occupied dwellings instead of just population, allows us to ensure that your market is thriving with homeowners in need of your services!
Albany County is the home to the state capital and the seat of state government. Its 19 municipalities combine rural farming communities, suburbs, and a vibrant downtown Albany that continues to grow. According to the 2014 estimates released by the U.S. Census bureau, the Capitol region continues to see a growth pattern. Are you from the Albany County area and looking to own your own business within the trades and/or construction industry? Contact us today for more information!