Many of our clients are always impressed with the service we offer. Most people expect a contractor to do a good job, but we've found they don't typically expect a good experience. Homeowners have come to accept this as the norm. But our business was born on the basis of offering our clients more than just price; we provide value. We don't just show up for the job, we provide our clients an experience from beginning to end. We stay in constant contact with our clients and answer any of their questions along the way. We answer the phones when someone calls and provide 24hr live phone support. We also cater to our clients, scheduling estimates when convenient for them. And offering financing for those who need gutters, but have a budget. This is all part of our model for client satisfaction, and it has proven success!
We'll be honest, we weren't always the company that did everything right. In fact, our expertise in client satisfaction came from a combination of personal experience and a number of bad reviews. Since 1999, we've continued to improve upon our client satisfaction by learning from our mistakes, and the mistakes of others. For instance, we personally hate overly complicated automated answering machines that take over 3 minutes just to speak with a human being. This is why we answer the phones when someone calls, and offer 24hr live phone support. Most of our policies and procedures have come out of a bad experience where we didn't manage the client's expectations. We used to show up for a job, and start taking down gutters without calling first. Homeowners would get mad because we woke up their children. Therefore we decided to call before we get to a job, allowing the homeowner time to prepare for our arrival. Over the years we learned the "do's and don'ts" of client satisfaction. When a client has a bad experience with our company we take it to heart and try to change it, proving bad reviews really can be helpful.

Every complaint received was, and still is, immediately reviewed by our entire staff. Our model for client satisfaction came from looking at a bad review, analyzing it, and saying to ourselves "how can we fix this so it doesn't happen again." Soon these changes became a system used to provide every client with the same level of satisfaction. It became a promise. Today these promises are known as The 6 Easy Steps To A Happy Home. These steps started as a way for us to tell clients what they should expect with our company. The steps are as follows:
When you call, we answer. Our friendly office staff is ready to answer your questions, schedule your estimate, or book your job.
Our knowledgeable Solutionist© will meet with you, at a time convenient to your schedule, to discuss the best solution for your home.
We schedule your project for an exact date, give you a 3-hour time frame for the job, and call the day before to remind you of our arrival. We understand that our clients have other obligations, and waiting at home all day is not an option.
As an added courtesy our certified installers call 15-30 minutes prior to arriving at your home.
Our friendly crew will review the project with you before starting, and clean up all scrap and debris upon completion. We purposely schedule our estimates when our clients are home so we can go over the entire scope of the project. Our Solutionists© take detailed notes and diagrams that they share with the installers to ensure everything is done just as expected. There are no hidden fees, or surprise charges, and our installers will go over the entire job with you before they start, and again after completion.
Lastly, we call a few weeks after the installation to ensure our clients complete satisfaction.
It looks simple, but adhering to these promises is not only hard, but also expensive. It takes a long time to implement a true customer experience. When we first started, this model was hard to put into practice. When we were slow, we could manage all six on the list, but when it was busy we could only employ 3 or 4. We just didn't have the necessary staff for this model to work year round. It took 5 years for us to perfect all 6 steps. It started with the idea, then the structure, and most importantly getting our staff to catch on to the vision. We don't just tell our staff "you need to do this." We want them to see why this model makes our company great. After all, good customer service is only as good as your staff.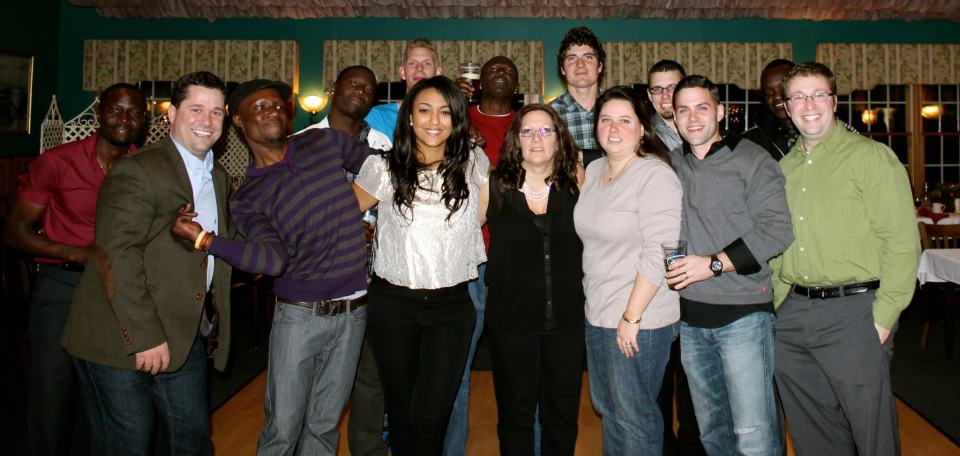 As mentioned before, client satisfaction can be expensive. Beyond just the staff, our company pays review sites like Angie's List and GuildQuality to conduct satisfaction surveys. These third party review sites allow our clients an opportunity to give us feedback, both positive and negative. Before satisfaction surveys, we didn't know where we stood with our clients. Now, we can see an area of our client satisfaction that needs to be tweaked. We encourage any company looking to improve upon their customer service to invest in review websites. They can be helpful, and equally rewarding. For instance, last week we had an Angie's List customer give us an A rating. It was so rewarding because she praised us for all the things we did, literally naming everything in our internal structure.
Our house needed new gutters. I didn't know who to hire so I checked Angie's List.  The Brothers That Just Do Gutters are the highest rated providers for gutters in our area and there's a reason why:  they are fantastic! Every person I dealt with at the company was professional and courteous — from setting the appointments (with Rebecca, a very nice person who was helpful in working around my schedule), to getting the estimate (with Kyle – also very nice and very knowledgeable), to the final installation (with Angelo and Mike, very polite and very professional young men). I got calls to confirm appointments, calls to let me know they were on their way to the house, and calls to follow-up on installation. During installation, I was even advised that I had some rotten fascia boards on one side of the house and they gave me time to get them replaced, then came back after a few weeks  – yes, came back! – and installed the gutters on that side at no additional charge! They took away all of the old gutters and left the place spotless. I am so pleased with my new gutters!  They are good quality, low profile and attractive – and work great, I might add, since we had a nice rainfall here a couple of nights ago! I just can't say enough good things about the Brothers That Just Do Gutters!
For more information on our customer service or to book an appointment with a Solutionist visit www.brothersgutters.com or call us today at 845-223-6111